Beta Three Hign-end large PA & Compact Sound Systems show
Welcome to No. 7B46 booth in E2 Exhibition hall where β3 new products are shown.
Focusing on pro audio systems, with a wide range that covers various products for live, stadium, cinema and entertainment applications, β3 is getting more and more popular in music circles in recent years. In 2004, β3 started to promote its digital effects processors and monitors for musical instruments. With the updated design, advanced manufacturing technics, reliable high quality and solid engineering strength β3 has won a wide range of customers in over 50 countries world wide.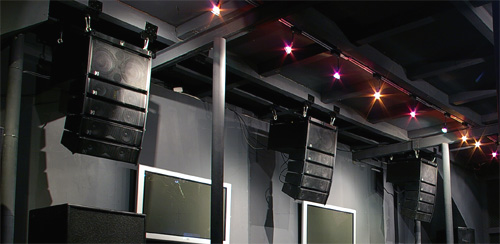 During this fair Elder Audio Manufacture Co., Ltd will exhibit several series developed by Sino-Germany technical cooperation, such as ONAX PA system, TLA-101 Line Array System, S Series high output coaxial loudspeakers, R Series multifunctional high output coaxial loudspeakers and MINI Series wooden active speakers for guitar practice, and the newly promoted digital effects processors.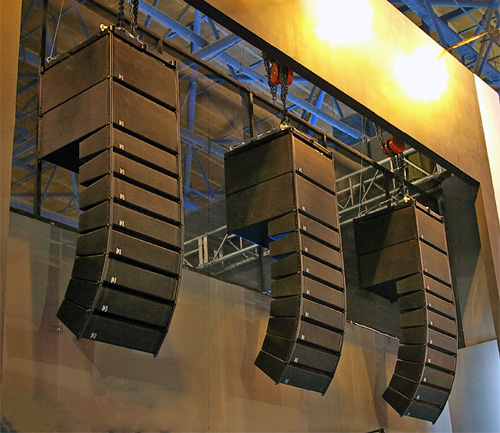 Elder Audio will invite some well-known national bands to give you a wonderful live show at the booth. And another music show will be held from 14:30 – 16:00 on Dec. 19 in the temporary shed built outside. During the intermission of the show, a high-ranking German audio application engineer will offer a short presentation about large PA systems. Your attendance will be appreciated and you will also get some gifts from Elder Audio.
Elder Audio has boosted its innovation speed since the Sino-Germany technical cooperation relationship was founded between Elder Audio and VERTRIE. We can see the β3 ONAX mid/long-throw PA system designed by Martin, the electroacoustic and audio engineer from Germany.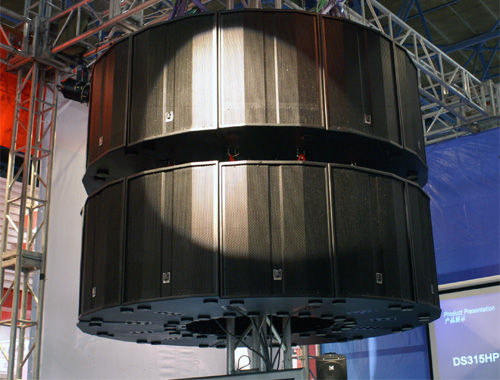 TLA-101 Line Array is another PA system designed by Martin. Consisting of two 10″ LF neodymium drivers and 2x4″x1" BMS neodymium kapton planar wave drivers, with a sensitivity of 104dB, the system features transparent and mellow sound. Configuration and installation of TLA-101 system is also very easy to handle. SUB-101 plays the subwoofer role to match this system. The system has integrated line array calculator software and is convenient for sound engineers to adjust on site. It is believed that TLA-101 system will become top choice for many large-scaled live events.
R4/R8 Compact Line Array System is specially designed for multifunctional hall, news conference hall, VIP hall and studio applications. With the integrated DSP modules, it provides adjustment feasibility over limit, delay and EQ parameters via RS-232 port connected to PC. The built-in power amplifier can offer 800W power output. User can also use external power amplifier to drive the system. R4/R8 adopts ribbon tweeters, which can achieve a very high frequency response up to 40KHz and ensure unique clearness and transparence. And various application requirements can be met by configuration of one or more R4/R8 clusters.