Manufacture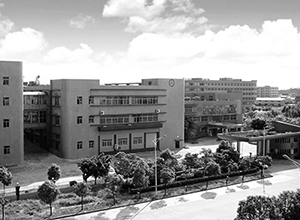 MANUFACTURING BASE

After more than 20 years development, Beta Three have over 30,000 square meters of workshop with 3 production factories with advanced production equipment to produce our wooden and plastic cabinet enclosures, professional power amplifiers and electronics products. With more than 100 different product lines and 21 auto production lines, our annual turnover is $50 million (US).
Product design is the key. Most of our products are designed in-house by our own engineers thus retaining our intellectual property. Our Teams are well placed to design and develop innovative high quality products ready to meet the ever-changing global market.
Beta Three is committed to applying advanced technologies within their manufacturing facilities.
ADVANCED PRODUCTION FACILITIES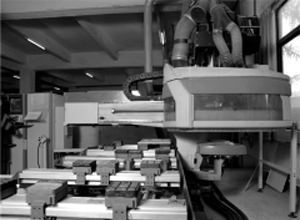 CNC Integrated Processing Center Enables Common Difference within 0.5 mm

Our integrated processing center, employing Italian CNC wooden materials, and with its fully computerized and pre-configured system, can control the common difference of the assembly units within 0.5mm.
Various advanced wood working equipment from Japan and Taiwan helps assure the high quality of our products.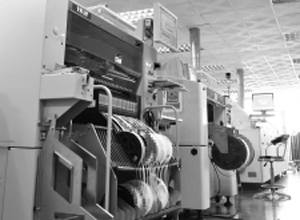 Japanese Electronic Production Facility with Japanese Electronic Technologies Standards employed

We have adopted the advanced SMT techniques from Japan which are fully approved by international standards. The 2-decker automated assembly line operates at high speed with modulation, testing and aging test finished in one assembly line.
In the first Chinese Professional Amplifier Comprehensive Quality Contest, our products were truly the uncontested champion, leading in 19 comprehensive indexes. And thus we became one of the four manufacturers who gained A Grade Approval.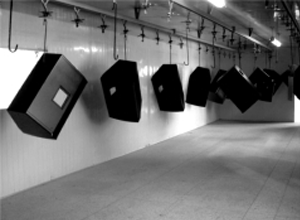 Dry Spraying Technology
American Patent Painting Formula and weatherproof Ultra-hard Surface Treatment

Our unique dry spray technique can enhance the adhesiveness and intensity of the paints, and ensure fine exterior quality and consistency.
The American patent painting formula, with its precise formula and high quality paints, makes the cabinet surface 30% harder than normal polyester paints. In particular, it is equipped with all-weather waterproof feature.
The dust pelletizing system, equipped with advanced fire extinguishing system from Germany, can realize a high standard and environmental-friendly water-proof and dust collection. And thus contaminants like dust can be greatly reduced in the spraying process.